Electronics
Samsung S series – Which Smartphone is best for me?
With more than a dozen android handsets and devices out on the market, the decision of settling on the one is quite a difficult one. This is as a result of the different prices and in some instances, different functionalities depending on what you want it for. Smartphones allows for a lot of freedom and space to do things your way without a lot of troubles.
Be it the top notch photos you want to spread your Instagram pages with or those quick bants you want to share with the world or maybe it's all fun and games for you, there is a handset for you and in your price range. This makes Samsung the best option when it comes to the android range of products. They move from the cheap Pocket collection to the new stylish Samsung Edge (that's one sexy device on all accounts.)
However, our focus today will be on the Samsung galaxy smartphones. These products in a way or the other changed the world as we know it. They are affordable and good, nice as well as stylish enough to get the work done.
The S series from S II to the current S6 introduced a different sort of experience of smartphones. The S2 to date is the only Samsung with a hard crust that is able to withstand the hard conditions of the continent and till date still works like the first time they were introduced. The sleek edges coupled with their robust system operates on Android OS, v2.3.4 (Gingerbread), v4.0.4 (Ice Cream Sandwich), upgradable to v4.1 (Jelly Bean). With an 8 megapixel camera, your dreams of vanity are well within range if you know how to work on your lights (if you can't there are apps to help with that). And the entire phone runs on an internal memory of 16GB and if you're lucky, 32 GB with a 1GB RAM.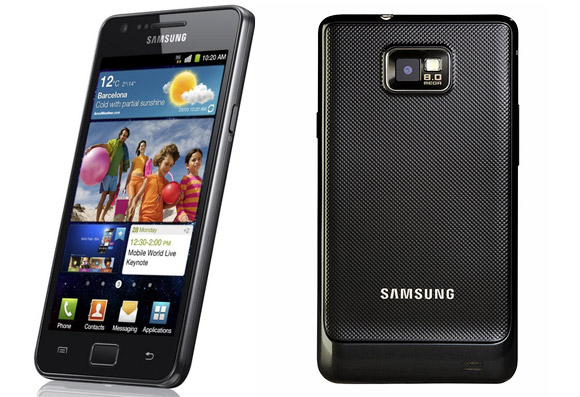 Samsung galaxy S III is, on the other hand, considered one of the sexiest Samsung phones till date. The phone combines a sleek screen with a nicely carved cover that makes the holding experience one of a kind. It has the same camera capacity as the S II but quite a bigger screen than the later. Like the S II, it works on Android OS, v4.0.4 (Ice Cream Sandwich), 4.3 (Jelly Bean). This makes the similarities between the two phones quite difficult to tell but with a 16/32 and at times 64 GB internal memory with 1 GB RAM, it seizes to be a problem.
There is also the S4 and with this, some things differ from the first two which makes it a good obvious bigger choice. With no radio, it makes up for it with Android OS, v4.2.2 (Jelly Bean), upgradable to v5.0 (Lollipop), 13 megapixels for the camera (more room for really awesome images) and a 16/32/64 GB and a 2 GB RAM to speed up the phone's operations. Your options with this phone are limitless and more than what you would want. The S 5 unlike the 4 had a bigger camera power with 16 megapixels and works on Android OS, v4.4.2 (KitKat), upgradable to v5.0 (Lollipop). Check here for your taste
The last in this collection is the S6 Edge and trust when we say, it is sexy, sassy and a beautiful lady to hold. With a 16 megapixel to cater for your vanity, you get 32/64/128 GB for storage and 3 GB RAM phone operations. If you thought that was all, you probably don't understand what an upgrade means. It works on Android OS, v5.0.2 (Lollipop), upgradable to v5.1.1 (Lollipop) with a more tight security feature of fingerprints to die for. It is a pure beauty and everything a sleek, suave and sexy phone should look like.